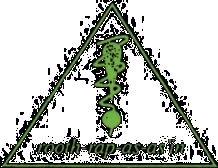 Ruthless Rap Assassins Discography


We also recommend the Ruthless Rap Assassins section on Discogs.com.
Singles/EP Releases

We Don't Care/Kiss AMC
Murdertone 12" - 500 Pressings, June 1987.
Meltdown Session
Murdertone 7" - 12 Pressings, December 1988.
Features 'Let Off' and 'Ruthless Rap', both from the same BBC Manchester session as 'Beastie Rip'.
The Drone Session EP
Murdertone 12" - 1000 Pressings, February 1989.
Features versions of 'Justice (Just Us)', 'Law of the Jungle', 'Jealous MC' and 'Crew from the North'.
4 From the Killer/5 From the Killer
Murdertone/Syncopate 12"/CASS - February 1990.
Features the original version of 'Go Wild!', with the later withdrawn Steppenwolf sample.
Cassette version has extra track, 'That's My Nigger', with alternate intro to the LP.
Just Mellow
Murdertone/Syncopate 7"/12"/CD SINGLE/CASSETTE SINGLE, May 1990.
The first 'official' Ruthless Rap Assassins release, complete with a Norman 'Fatboy Slim' Cook Remix.
And It Wasn't A Dream
Murdertone/Syncopate 7"/12"/CD SINGLE/CASSETTE SINGLE/REMIX 12", August 1990.
Justice (Just Us)
Features the Mase (of De La Soul) Remix
Murdertone/EMI 12" Only, 1991.
Less Mellow
Murdertone/EMI 12"/CD SINGLE/ REMIX 12", 1991.


Albums

Guest Appearances


Kym Mazelle - 'Useless'
EMI/Syncopate 12" Single 12SY36
Dangerous C features on Greg Wilson's 12" Remix.
Sunny Black - 'Rising Suns'
Sundried CD SUN001, 2001
Anderson and Carson billed as the 'Ruthless Rap Assassins' guest on this album, contributing the track 'Hands Up'.

Compilation Appearances


Hip Hop 87
Serious LP, December 1987

'We Don't Care' appears on the British side of this transatlantic compilation.
Edward Not Edward
Wooden LP, April 1989
Compilation of songs written by Edward Barton, the Assassins performing 'Z Bend'.
Hit the North
BOP LP/CASS/CD, May 1990
'Here Today... Here Tomorrow' is featured.
Manchester - So Much To Answer For - The Peel Sessions
Strange Fruit/BBC, 1990
Contains 'Three The Hard Way' by the Assassins, plus 'The Raw Side' with Kiss AMC
Give Peace a Dance - A CND Compilation
CND/Beechwood Music Double CD/CASS, 1991
Includes the 'CND Edit' of 'And It Wasn't a Dream'
Bangers and Mash - DJ Woody
Woodwurk CD, 2003
A mix by DJ Woody of seminal UK Hip-Hop. Includes 'Posse Strong', 'That's My Nigger' and 'To the Other MCs'.