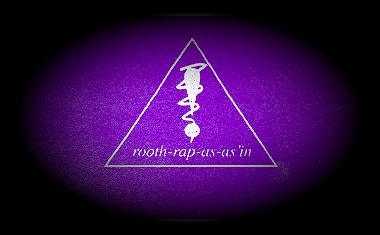 ruth'less, rooth, n. pity, sorrow, remorse. pitiless: unsparing.
rap, rap, n. a sharp blow: a sound made by knocking. -v.t. to hit sharply: to utter hastily. -v.i. to knock or tap:-pr.p. rapp'ing;pa.t. and pa.p. rapped - take the rap (slang), to take the blame or punishment, esp. in place of another. [Imit.]
assassin, as-as'in, n one of a fanatical Moslem sect whose creed sanctioned the murder of prominent adversaries: one who takes the life of another by treacherous violence.-v.t. Fr. or It. from Ar. hashshashin, 'hashish-eaters', because the assassins drugged themselves with hashish in preparation for their crimes.
The Ruthless Rap Assassins Home Page


Who were the Ruthless Rap Assassins?


Singles/EP Releases


Albums


Articles and Reviews


Lyrics Pages


Their 10 Favourite LPs


Sounds, Adverts and Images



Mark Balsom 1997, Please

send me your comments.....

Please note : this site is completely unofficial - Click here for Copyright Information